SOVO SERVICES
With its unique technology and its group of experts, SOVO offers high quality transcription and captioning services, both for live or offline broadcasts or events.
SOVO serves broadcasters, producers and government organizations located in Canada and Europe. In particular, SOVO can assist broadcasters in meeting accessibility regulations, both in terms of quantity and quality.
  CLOSED CAPTIONING
Did you know that 10% of the North American population has hearing problems? Break the sound barrier! Make your visual media accessible to the deaf and hearing impaired by using closed captioning services from SOVO. Whether you are a producer or broadcaster, SOVO provides turnkey services for all your live and offline closed captioning needs.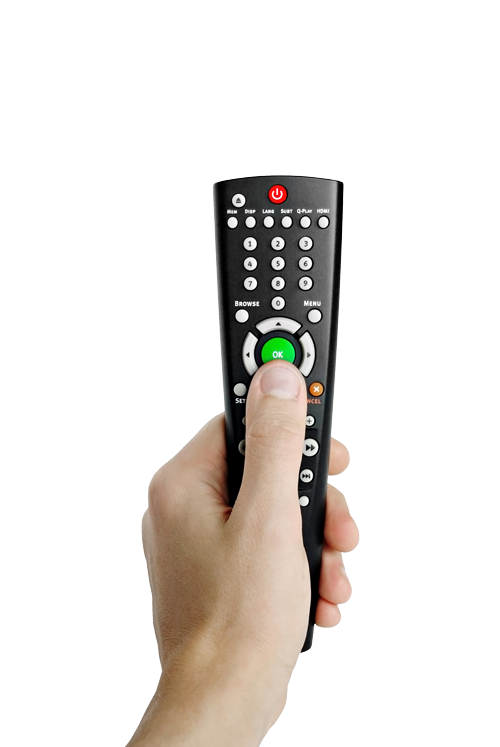 LIVE
SOVO's roots are in high quality live closed captioning. Whether it's live sports, cultural events, public affairs or news, count on SOVO to deliver the highest quality captions directly to the broadcasters' encoders with industry-leading accuracy and short delays. See WHY SOVO is the best choice for live captioning. Don't settle on quality of live captions and risk falling below the requirements of mandatory quality regulations. Call us and relax!
QUASI-LIVE
A large portion of the visual content is now produced with schedules that are extremely tight. Do you have only a few hours between the end of production and air time? With SOVO's business geared towards live captioning, our team is able to respond to even the most gruelling production schedules.
Ask us how we can help…
OFFLINE
Have a little bit more time between production and air time? SOVO can provide high quality captions in roll-up or pop-on.
Tell us how you work, and we will adapt!
  Transcription
SOVO uses its technology and expertise to produce high quality transcripts for trials, depositions, meetings, assemblies, web video materials, etc.
Transcripts can be supplied in realtime, quasi-live or offline.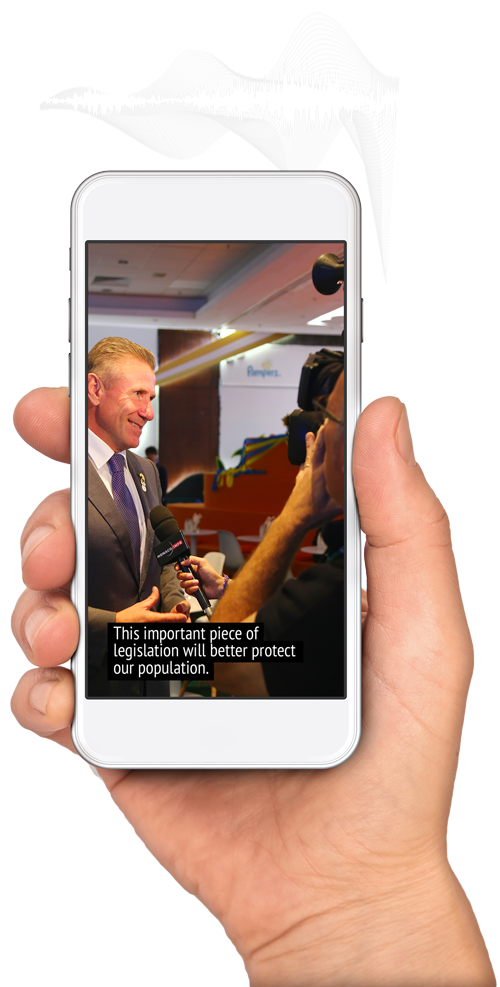 REALTIME TRANSCRIPTS
Whether it is for court operations, or for governmental or para-governmental bodies or agencies, it is sometimes mandatory for our customers to receive a live transcript of the proceedings as they are progressing. SOVO uses its technology to provide remote transcriptions that lag only a few seconds behind the live audio. The team can also produce the revised and corrected transcripts within just a few hours of the end of the event.
OFFLINE OR QUASI-LIVE TRANSCRIPTS
You have a little bit more time to receive a transcript based on an audio or video file? SOVO also offers flexible services with delivery times that match your needs.
Relax. Everything is taken care of!
ALTERNATIVE MEDIA TEXT FILES
SOVO is the leader in producing alternative media text files for the visually impaired, which is a cost-effective and flexible way to deliver accessibility of video material for the web. Basically, it is a transcript of everything that happens in a video that is not audible. It helps visually impaired people to fully benefit from video content on the web, and helps organizations comply with regulations such as the
'Accessibility for Ontarians with Disabilities Act' (AODA).